Here you can learn and experience Usui and Karuna Holy Fire Reiki with recent upgrade, Reiki Drumming, Crystal Reiki, Chinese Ear Coning, System Detox, Meditation and more.
We are a part of the International Center for Reiki and teach according to William Lee Rand and Laurelle Shanti Gaia.  We are please to personally know them!  We will help you experience Reiki Drumming and teach you, if you like, according to Michael and Arthur Baird, THE Reiki Drummers.
These modalities allow us to work with the energy of the universe. We are pleased to work with you and the modality or complimentary healing of your choice.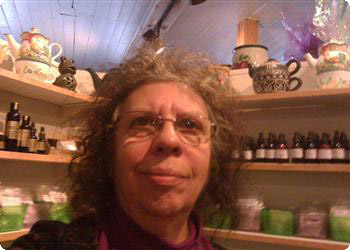 I am Sivvie. I have always been interested in helping people naturally. When I was a little girl, my gramma LaPlaca would make us feel better with herbs. They worked and we felt all better. I am sure the hugs, kisses and love along with some good Italian food if we weren't sick to our stomachs, helped too. She had something special for each of us and our ailments.
I decided to become a pharmacist, thinking that we would be making our own tablets, creams and syrups forever. Ahh! The modern world changed that. I graduated from The Massachusetts College of Pharmacy in 1968.
After 50 plus years of retail pharmacy, I decided to make herbal remedies for everyone. At first I began with myself preparing for the birth of my son 42 years ago.  I drank raspberry leaf tea.  I understand the importance of developing remedies based on the health needs of each person or pet. Yes, it's true herbal remedies work as well for pets/livestock as they do for people.
Here at Vermont Herbal we use only the best natural herbs, most of which we grow or wild craft on our Herb Farm. We are more than happy to make something special for you, your friends or your animals.
Sivvie is an herbalist, master teacher, Crystal Chakra balancing therapist, and a Tai Chi Gung instructor.
Vermont Herbal General Store
518 Main Street
West Rutland VT 05777
(802) 236-3023