Camp Cartwheel at Torino Ranch provides a relief from the stress of hospitals and the trauma of fighting disease. For patients, it is a time to have fun with their brothers and sisters and remember what it feels like to be a kid again.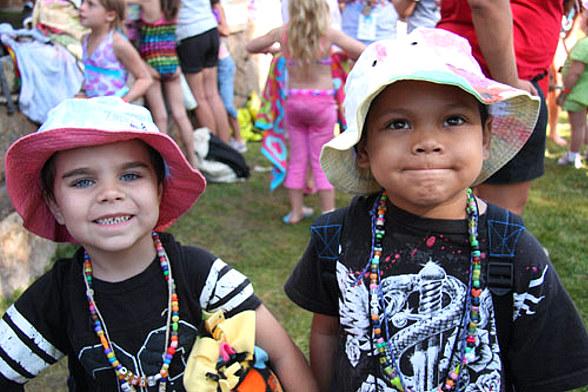 Each summer since 1996, critically ill children and their siblings, ages 5 to 17, look forward to Camp Cartwheel where they enjoy four fun-filled days of swimming, hiking, arts and crafts, canoeing, scuba, outdoor games, rock wall climbing and more!
Camp Cartwheel gives campers the opportunity to form positive peer relationships, develop independence and self-esteem, serve as role models for one another, and look to the future with hope and courage.
Contact Person: Anna Laufenburger, Exeutive Admin/Controller at [email protected]
3711 Sunset Road
Las Vegas, Nevada 89120
702-735-8434
[email protected]
http://nvccf.org