Cancer knows no boundaries. For more than three decades, Special Love has helped children with cancer to "just be kids," through camps, emergency financial assistance, college scholarships – and, most important, a community of support that assures these struggling families they are not alone in their battle.

Started in 1983, Camp Fantastic is Special Love's hallmark program, offering a week-long camp adventure.  The magic of Camp Fantastic is described best by one young camper; "Camp made everything bad feel good again."
It's a fun-filled week of swimming, canoeing, horseback riding, marshmallow roasting, campfire singing, pillow fighting – everything a child without cancer enjoys at a traditional camp. For a child with cancer, the experience is, well, liberating.
The adventure these special children discover at camp is therapeutic in so many ways. By the end of the week of Camp Fantastic, the once-timid troupe of pediatric cancer patients has built a bond as strong as any these kids will ever experience.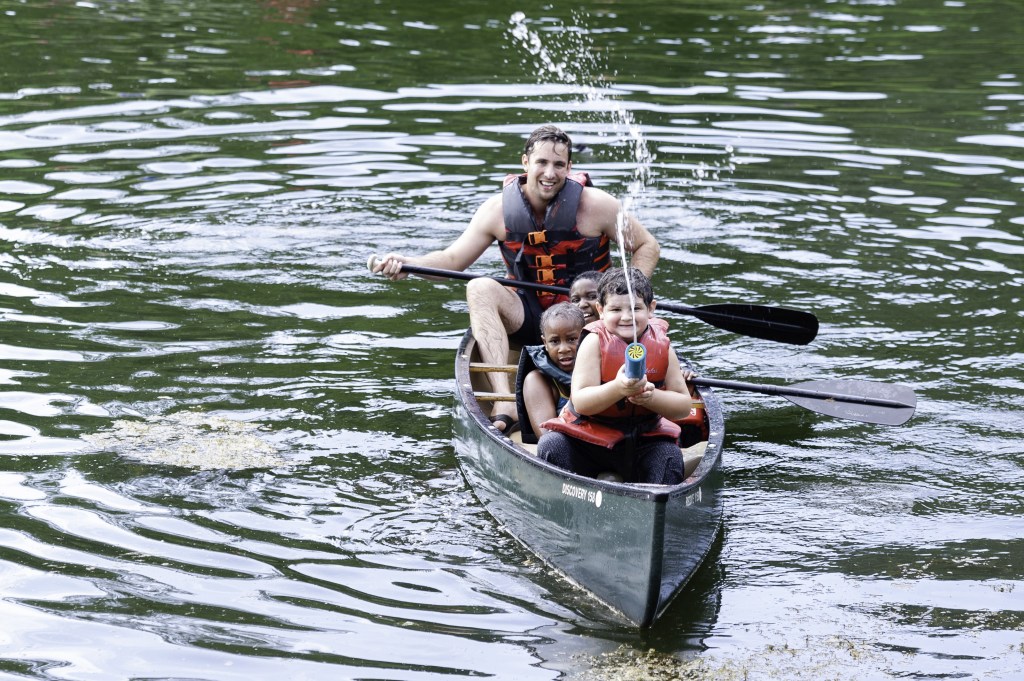 I work with children who have cancer every day.
I'm always saying, 'No, you can't do that.'
That's why I love helping at Camp Fantastic
because it's the one week I get to say 'Yes' to these kids.
Yes, have some ice cream.
Yes, play soccer.
Yes, stay up a little late for the dance.
Pediatric Oncology Nurse at Camp
Young Adults with Cancer Weekend
Young Adults with Cancer have unique needs that typical young adults don't normally address. YAC Weekend is the perfect summer getaway for 18 to 25 year-old cancer survivors, providing activities ranging from the adventurous to strictly relaxing. We welcome and encourage "YACers" to attend Special Love's Fantastic Winter Weekend as well!
Parent Getaway Weekend
Watching any child battle cancer is devastating; watching your own child do it is paralyzing. Parents often feel isolated, helpless, out of control, and out of answers.Special Love offers parents of children with cancer safety, support, and solace in shared experiences. Our Parent Weekend helps parents deal with the facts of cancer individually, and ultimately, regain a sense of control. It also features a stay at the historic George Washington Hotel in Winchester, VA with spa-caliber treatment and shopping in Historic Old Towne.
Open to parents of patients/survivors 25 years old and younger who still live at home, as well as bereaved parents.
Fantastic Friends Weekend
It's not surprising that a best friend is one of the most important members of a teenager's community of support, especially when that teen is dealing with the trauma of a cancer diagnosis.
For 13- to 17-year-old cancer patients, Special Love offers Fantastic Friends Weekend, giving teen patients a chance to include their best friends in their camp experience. By helping friends understand the cancer ordeal, Special Love strengthens the support system that teens with cancer rely on year-round.
Contact Person: Angela Ashman, Program Director at [email protected]
117 Youth Development Ct.
Winchester, VA 22602
888-930-2707
Submission form available online
http://www.specialove.org