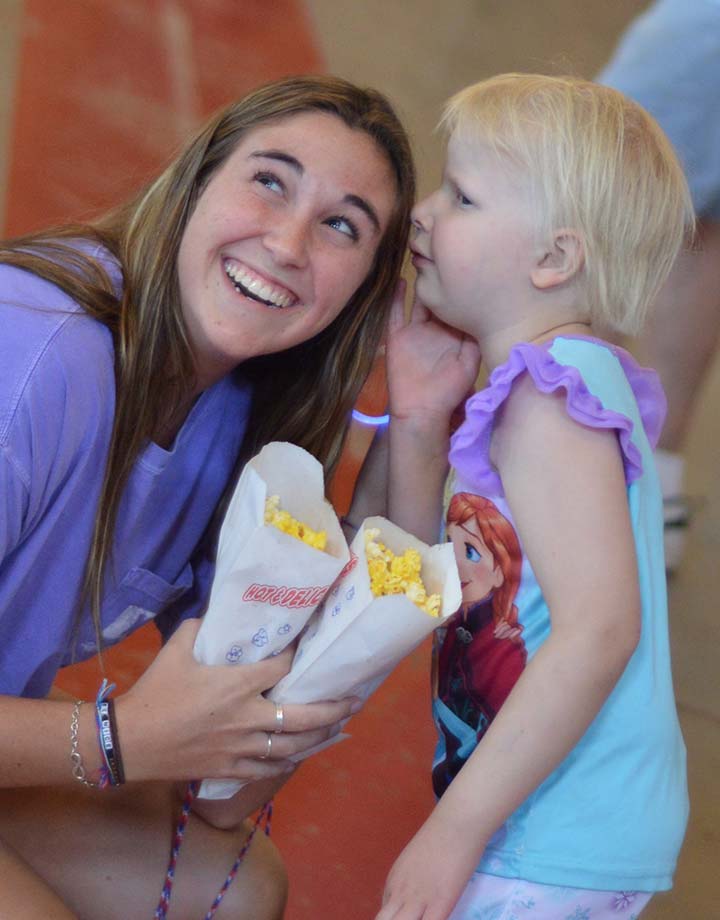 Camp Quality is truly amazing
and it changes the lives of everyone involved FOREVER!!
The children at this camp are without doubt
the most inspiring people I have ever met.
~ Camp Quality Volunteer
Camp Quality hosts week-long overnight summer camps at 18 locations in 13 states. Most of our locations offer additional year round events including teen weekends, family overnights, sibling retreats, reunions and much more! We dedicate ourselves to offering not only opportunities for our campers to be kids, but also for their families to spend much needed time together. Please check individual camp websites to see local programming.
Camp Quality serves children with cancer and their families by providing year-round programs, experiences, and companionship, at no cost. Camp Quality promotes hope and inspiration while helping children foster life skills and developing their full potential. In the USA, there are presently 15 camps established in 12 states. More than 700 children participate in our camps each summer, and many more participate in Camp Quality activities throughout the year.
Camps provide kids impacted by cancer with a vital break to strengthen their well-being, build resilience independence and valuable life skills.
More than 10,000 children are diagnosed with cancer every year. Our vision is that all children with cancer and their families find joy and hope through shared experiences and an ongoing support system.
The goals and aims of Camp Quality are simple, yet so very important.
To allow children to be children again
To create stress-free environments that offer exciting activities, foster new friendships, and help give children courage, motivation, and emotional strength
To give the families a much-needed rest, knowing that the highest quality program has been selected to keep their child happy, that a companion has been assigned to ensure their safety, and that medical supervision will be provided at every camp
As long as there are children with cancer, we will strive to care for them. Camp Quality is all about Hope — hope for a successful treatment, hope for a cure, and hope for the future.
Locate a Camp