Welcome! I am a Board Certified and Licensed Acupuncturist, Clinical Herbalist, Doctor of Oriental Medicine and Ayurvedic Practitioner. While I specialize in women and children's health, I also treat a wide range of other health concerns.
I offer acupuncture, herbal medicine, cupping and other Oriental medical modalities, Ayurveda, and yoga therapy & meditation.
Wild Rose Medicine is located in Louisville, Colorado, servicing the Boulder and Denver Metropolitan Areas.
I look forward to meeting you and working with you!
What is Traditional Chinese Medicine and Acupuncture?Traditional Chinese Medicine (TCM) is an ancient system of medicine originating in China over five thousand years ago. Today, people in the United States use TCM primarily as complementary and alternative medicine (CAM). TCM practitioners use acupuncture, herbal medicine, adjunctive therapies (such as cupping and moxibustion*) and other mind/body practices to treat and/or prevent health problems.
Acupuncture is a fundamental piece of Traditional Chinese Medicine. Thin, sterilized, single-use needles are inserted at various locations throughout the body. The needles are similar to the size of a strand of hair and insertion is typically painless. The traditional explanation for acupuncture's effectiveness is that it modifies the flow of energy (Qi or Chi) throughout the body. It has been used traditionally to prevent and treat acute and chronic diseases, as well as to improve overall health.
What does Traditional Chinese Medicine and Acupuncture treat?
TCM and acupuncture are used to treat a wide variety of conditions, from emotional disorders, such as depression and anxiety to digestive imbalances, such as indigestion and irritable bowel syndrome to OB/GYN concerns, such as infertility and menopause. It can be beneficial for pain due to an injury or chronic degenerative diseases. Acupuncture can be helpful in treating headaches, such as migraines. Respiratory conditions, including allergies and sinusitis, as well as enhancing overall immunity are successfully addressed with acupuncture. Acupuncture has also proved beneficial for improving sleep, reducing fatigue, and for promoting overall well being. This is just a small sampling of what acupuncture can treat
Ayurveda is the Science of Life
Ayurveda is a comprehensive natural healing system that includes mental, physical, emotional, and spiritual health. The term Ayurveda is made from two Sanskrit words, ayur meaning life and longevity, and veda meaning wisdom, science, and knowledge. Ayurveda translates to  "the science/knowledge of life/longevity."
Ayurveda is the traditional medicine of India. Its roots go back over five thousand years. Often referred to as the "mother of all healing," Ayurveda may be the oldest health care system in the world. It is not only a medical system, but also a framework for living a healthy life with a peaceful mind.
Ayurveda works wonders for both chronic and acute imbalances because it addresses the root cause of the problem, not just the symptoms. Ayurveda also gives us guidance on how to live day-to-day, in sound health, with a focus on prevention. Since Ayurveda is based in nature, its treatment methods aim to restore balance naturally through an individualized approach to:
Dietary Changes
Lifestyle Modifications
Herbal Medicine
Yogic Practices, Including Asana (physical postures), Pranayama (Breath Techniques), and Meditation
Cleansing Practices, such as Panchakarma
Working with the principles of Ayurveda is fairly simple, once you understand the basics. One lovely aspect about Ayurveda is that with a little knowledge you can accomplish a lot. However, one difference between Ayurveda and other systems of medicine is that YOU have to take an active role in your health.
Ayurveda consultations are available at our office in Louisville, Colorado (servicing the Boulder and Denver metro areas), on-line via video conferencing/Skype and phone for those unable to come to our office.
About Margo
The short story….
Margo has been passionate about natural medicine and healing for over twenty-five years. Her own life healing experiences with acupuncture and ayurveda have inspired her career. She has studied extensively and practiced Acupuncture, Ayurveda, Herbal Medicine and Yoga Therapy for decades and is dedicated to improving the health of others.
The long story…..
Margo Bachman, L.Ac., DOM, MSOM, MA offers a unique and comprehensive approach to health and healing by drawing from both Traditional Chinese Medicine and Ayurveda. She a licensed acupuncturist, Doctor of Oriental Medicine, and a NAMA (National Ayurvedic Medical Association) certified Ayurvedic practitioner. Margo holds licenses to practice acupuncture in Colorado and New Mexico. She is a NCCAOM board certified acupuncturist and herbalist and Diplomat of Oriental Medicine. Margo is currently working on her ABORM (American Board of Oriental Reproductive Medicine) certification, which is advanced studies the field of reproductive medicine.
Margo's curiosity in natural health, herbal medicine and yoga began when she was in her teens. This sparked her interest to study western herbal medicine while earning a BS in Botanical and Health Sciences and later an MA in Education.
Her love of yoga brought her to India to study at the Krishnamacharya Yoga Mandiram, one of the leading educational institutions for yoga therapy in India, under T.K.V. Desikachar. Margo has been a yoga practitioner and teacher for over twenty-four years. She has taught yoga in a variety of situations to specialty populations for fifteen years, principally prenatal yoga and private therapeutic yoga sessions.
While in India, Margo became exposed to Ayurvedic medicine, which resonated with her so deeply that she pursue it's study diligently. Her Ayurvedic training was primarily through private and small group study with Dr. David Frawley, Dr. Vasant Lad, and Bri Maya Tiwari. Margo was mentored by Dr. Frawley for over ten years and received additional clinical training from Dr. Lad at the Ayurvedic Institute.
Her experience as an Ayurvedic practitioner and teacher specializing in women's health and becoming a mother to two children led her to author Yoga Mama Yoga Baby; Ayurveda and Yoga for a Healthy Pregnancy and Birth. While writing this book Margo was either pregnant or nursing, working as a consultant to pregnant and postpartum women and children, teaching prenatal yoga, hanging out in her herb garden or making herbal products for her small business.
Once her little ones were on their feet, she wanted to grow into a larger clinical practice and reach more people but felt restricted by the limitations of practicing Ayurvedic medicine in the US today. Chinese medicine was the perfect compliment and she went on to earn a Masters of Science in Oriental Medicine. After over three and a half rigorous years of study including over 2,000 hours of classroom work and over 1,500 hours in clinical internships, she became proficient in all theories of Traditional Chinese Medicine including Chinese herbal medicine.
Today, Margo is delighted to partner with her patients to help them achieve optimum wellness through treatments, education and empowerment. She brings a wealth of knowledge and experience and loves making the ancient systems of Traditional Chinese and Ayurvedic medicine relevant for modern life.
Margo lives in Louisville, Colorado with her husband and two children. Her pastimes include cycling, hiking and other sports that get her outside and into the mountains. She is also a natural foods "foodie".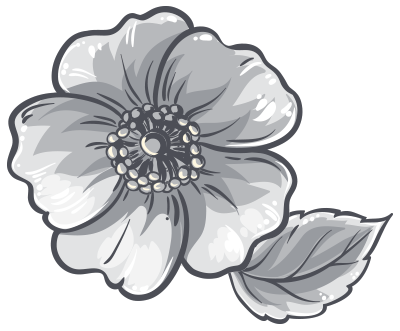 Wild Rose Medicine
Acupuncture & Ayurveda
Servicing Louisville, Lafayette, Superior, Erie, Broomfield, Boulder and the Denver Metropolitan area
700 Front St. Suite 201B
Louisville, CO 80027
505.670.4506
[email protected]